Der Doppelgänger is a Twin Peaks tribute project formed in 2017 with Óscar Martín, multi-instrumentalist and fellow musician in other bands such as Hybrid, As Light Dies and Aegri Somnia.
"Owls are not what they seem" was released on october 1st and is based upon the soundtrack composed by Angelo Badalementi for the series, deconstructed and re-arranged as an extradimensional journey.
Recorded, mixed & mastered by NHT at Kadath Sound (Madrid) between 2018-2019.
Produced by NHT & Chus Maestro
Artwork by Chus Maestro
Chus Maestro // drums and percussion
NHT // guitars, bass, keyboards, choirs, violin & accordion
Cristina R. Galván // voice
I began 2018 with only one operational hand because of an injury that forced me to face the drumkit as an one-armed and left-handed for a couple of months…but always look at the bright side.
Just as I recovered, my friend Manuel Morales -composer and pianist- offered me to record drums and percussion for the project regalatumusica. Nobody expected me playing a latin oriented song, a synthpop hit, an indie theme or a bossa nova. Mission completed.
A few days later I played for the first time as a live percussionist for Megara's live premiere of their new album in front of a sold out theatre. After three years without hitting the stage, being there without my drumkit was kind of odd.
And I came back to the stage offside again, this time with Teething "singing" the outstanding Doomsayer by Hatebreed with my friend Luis in a duet, and the achievement was registered as a bonus track in their new EP "That Night We Regret" just released on december 21th.
Following with the percussion, at the end of the year I joined the folk band Aegri Somnia, where I went deep into a completely unknown genre for me, having to learn skills to play new instruments such as the square and traditional tambourine or the spoons. I played my first gig with them in december, coming back to the stage without drums again, but already tasting the relief of not packing, transporting and setting up the instrument…
As a last minute cherry on top, Pedro Cristobal (my dive instructor and musician in Speed Limit Cruiser) counted on my to record a rockabilly song for his compilation project gathering songs about Madrid. Fair intrusion.
However, already as a drummer in a safe place for me with double bass drumming and rhythmic acrobatics, I've been writing and recording during the year -and together with a great musician- an extreme and experimental metal EP which will be released soon. Bendy roads again!
Meanwhile, my students have developed great improvements breaking out their comfort zone too, facing new techniques and beats in every class which dared their coordination until they became triumphant.
So, this year ends full of accomplished musical challenges, with new instruments and genres which made me evolve and made way to the next sonic adventures during 2019. We keep on working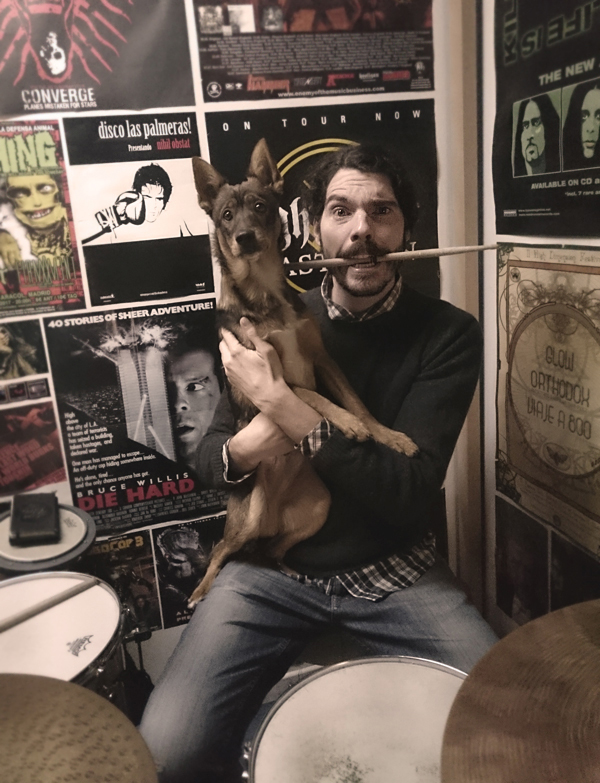 This month I begin my collaboration as a live percussionist with Aegri Somnia, a neofolk act from Madrid formed by musicians from As Light Dies and Autumnal  which edited their debut album last year.
In "Ad augusta per angusta" they adapt iberian traditional oral songs merged with some modern music like black metal and darkwave, giving birth an obscure projection of the popular folklore where traditional percussion is mixed with gloomy guitar arpeggios and dramatic chants about the dark past of Spain.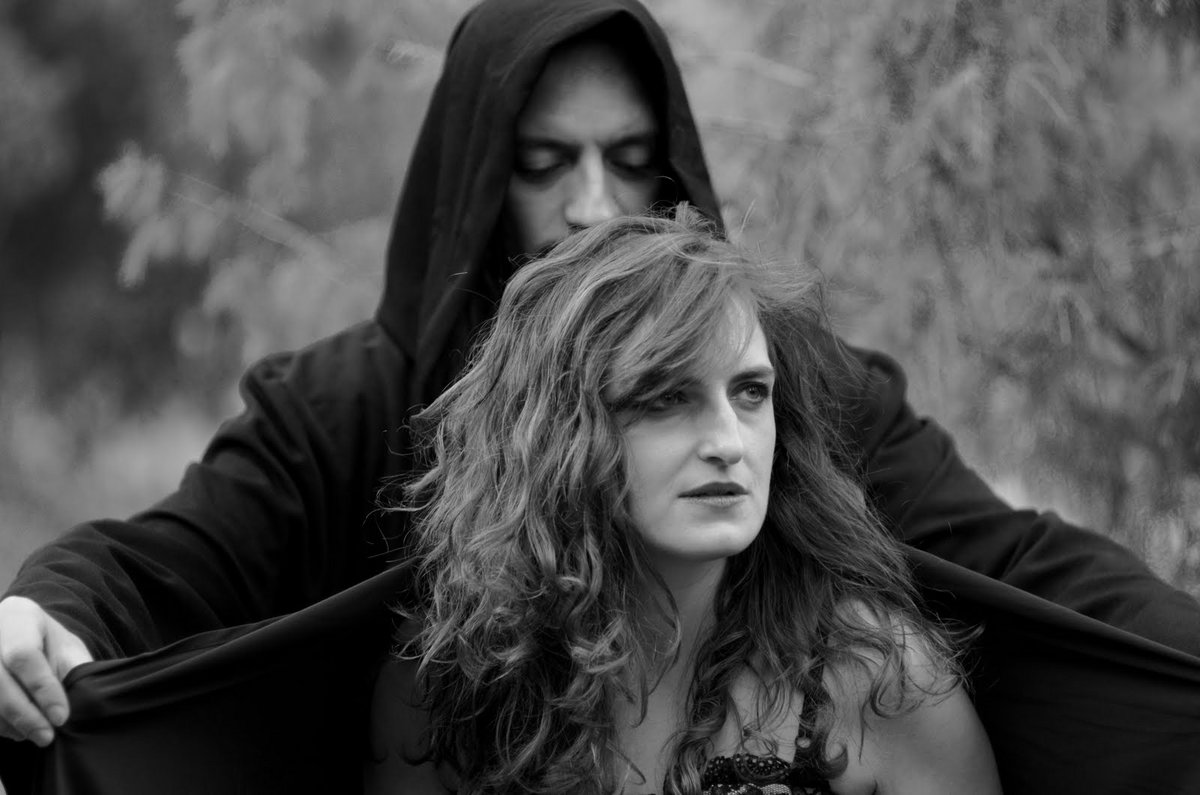 The next show will be on december 5th at sala Siroco (C/San Dimas 3) in Madrid from 20:30 with the folk bands Keltika Hispanna and Ursaria.
A couple of months ago I broke a finger of my right hand and when the doctor wrapped my arm with paster I knew that I won´t be able to play for at least two months…
But instead of feeling depressed I took the chance to build up my weak hand practicing every day with my pad. After two weeks I improved a lot my control and I began to play one-handed with an open position.
A friend of mine suggested me to play Def Leppard covers and I did it to prove we all can play with just one hand as Rick Allen does.
I hope to motivate other crippled drummers to keep playing and developing skills no matter what limb is useless.
Now I have my hand 100% recovered and I feel a good balance between both hands due this 6 week intensive left hand marathon!
More videos at Chus Maestro's youtube channel
Two recent videos playing along with young and talented students:
Alan Cohen (12 years old) fighting a duel in a reggaeton battle, because there comes a time in every drummer's life when it's necessary to face up to the reggaeton beat:
Nacho Hedroso (11 years old) paying homage to Peter Steele drumming a Type O Negative classic:
Check out more videos of Chus Maestro's students here
Here is an old recording –and the only existing evidence– of April. This was the very first song ever written by the band back in 1999. We wrote 9 songs and played a couple of gigs between 1999 and 2001. I was just 20 years old!
More videos at Chus Maestro's youtube channel
A new design section is now featured on the website with a small gallery of photos, gigs posters and designs made during the last years.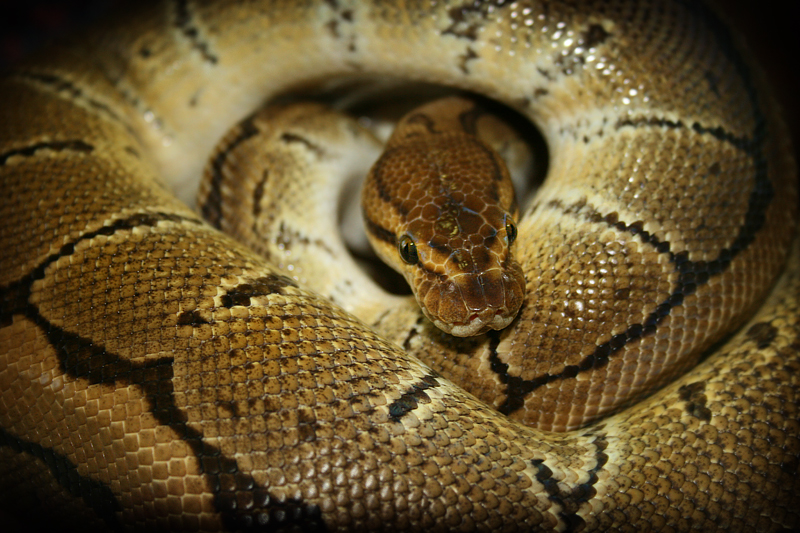 Check out Flickr for more works.