Just having fun stuffed inside a dinosaur costume practicing ambidextrousness.
John Stanier from Helmet has an unique style and sound which was the reason to play this tune. The main rhythm may seem simple and mechanic but is groovy and fits perfectly with the song. Pay attention to the last rhythm variations for that 6/4 riff.
Behold the first T-Rex drum cover of youtube!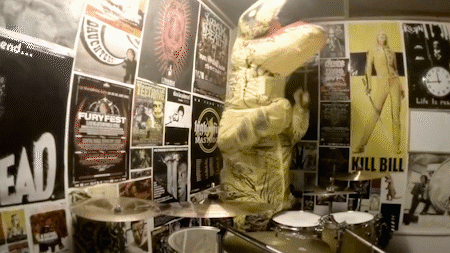 More videos at Chus Maestro's youtube channel
CHUS MAESTRO Copyright ©. Todos los derechos reservados.