Some time ago, Mikel Primigenio -a truly underground cultural guru- asked me to collaborate in "The 5 essentials" section of his website Cosmic Tentacles, where a bunch of guest musicians chose and talked about 5 indispensable albums for them. I always enjoyed reading about musicians talking about music they adore, wether it be to know their influences or discover new bands. As the web was disintegrated within the cyberspace, I found interesting to bring back my election for the curious ones: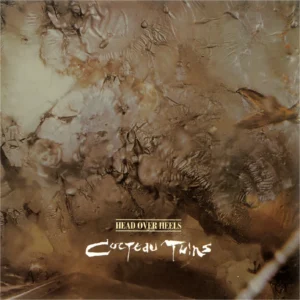 Cocteau Twins – Head Over Heels (1983)
Cocteau Twins have been the last unicorn of music, Guthrie and Fraser's melodies are still unique. Their songs overwhelm me every time I listen to them, and if I have to pick a favorite band: it will be them. Their cloud of ethereal  reverberating sounds surrounds me in a suspended animation state that makes me forget about my neighbor's shouts, the supermarket background music and Bartertown's traffic jams. This album was the first one I listened to and still to this day I feel the same hipnosis mood, absorbed by their dreamy spiral of discordant and uncharted beauty. Thanks to them I have let myself be dragged into the currents of  dreampop and shoegaze, from which I couldn´t escape.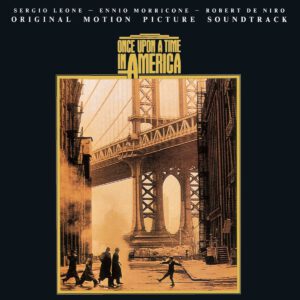 Ennio Morricone – Once Upon A Time In America (1984)
The musical legacy of my parents is reduced to a couple of essential cassettes: Fleetwood Mac's "Tango In The Midnight" and a compilation with songs by Ennio Morricone that I endlessly listened to as a child while traveling by car, where the landscapes generated images to themes from movies that I had not seen like "Once Upon A Time In America", "Giù la testa" or "Exorcist II". When I was older, I became very fond of cinema, I saw all those films and the songs took on a new audiovisual meaning. As a musician, much of my attention when watching movies is on the soundtrack and I like to listen to it out of context to synesthetically activate the images in memory. The soundtracks unite two worlds that I love and that have led me to other great masters such as Bernard Herrmann, Jerry Goldsmith, Howard Shore or to the genre works perpetrated by Goblin and John Carpenter; but of all, Morricone is the only one that brings me to tears.
Napalm Death – Fear, Emptiness, Despair (1994)
I have total respect for the daddies of grindcore, but it's not the wild side of his career that I like the most. "Fear, Emptiness, Despair" is their darkest album, both in terms of sound and composition -with those abrasive and dissonant half-times that flood the album- and in terms of acceptance, since the purists did not like a bit they loosen the throttle. But Napalm Death have always championed their musical concerns and it was in the mid-'90s when they began to experiment incorporating influences from groups they adored -just like yours truly- outside the extreme spectrum such as Sonic Youth, Killing Joke, Swans, Helmet or Godflesh; which led them to bill my holy trinity of their discography along with "Diatribes" and "Inside The Torn Apart".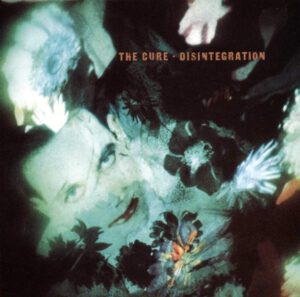 The Cure – Disintegration (1989)
Although hackneyed and turned into a caricature of themselves because a popular over-exploitation, The Cure is a band that has always been with me from a very young age when I watched their videos on MTV in amazement and terror. "Disintegration" was the album that hit my melancholic personality with its dense and gloomy atmospheres charged with majestic keyboards. Robert Smith's creative incontinence spreads throughout an extensive discography full of capital songs, as well as a great collection of rarities and B-sides -many times better than the singles- that make The Cure always add extra points. Furthermore, this album was the starting point in my foray into postpunk, one of my fetish genres, through which I discovered new favorites like The Chameleons, The Sound or The Comsat Angels.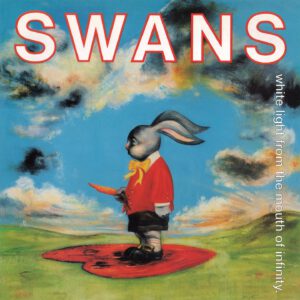 Swans – White Light from the Mouth of Infinity (1991)
The production and arrangements of this album drive me crazy. "Failure" was the first song I listened to by Swans, which left me frozen thinking: "this is serious". Michael Gira and his partners exude honesty in a world of photographic posing, false rock rebellion and commercial strategies to fill the pockets with money, the ego with fame and the nose with cocaine. Swans stand as a direct and visceral band that has known how to evolve experimenting without losing their identity and always preserving that dramatic, intense and deep halo in their songs. Subsequently, I devoured his entire discography in a dark journey into the soul, from its abrasive beginnings to the most acoustic stage, going through all the manifestations of Michael Gira, both solo and with The Angels Of Light or World Of Skin, always amazed at elegance and musical quality in all its incarnations.