Der Doppelgänger es un proyecto tributo a Twin Peaks formado en 2017 junto a Óscar Martín, músico multi-instrumentista con el que he tocado también en As Light Dies, Hybrid y Aegri Somnia.
"Owls are not what they seem" fue editado el 1 de octubre de 2019 como presentación del proyecto y está inspirado en las melodías que Angelo Badalementi compuso para la serie, deconstruídas y reinterpretadas para la ocasión como un viaje extradimensional.
Grabado, mezclado y masterizado por NHT en Kadath Sound (Madrid) entre 2018-2019.
Producido por NHT & Chus Maestro
Diseño por Chus Maestro
Chus Maestro // batería & percusión
NHT // guitarra, bajo, teclado, violin & acordeón
Cristina R. Galván // voz
Der Doppelgänger is a Twin Peaks tribute project formed in 2017 with Óscar Martín, multi-instrumentalist and fellow musician in other bands such as Hybrid, As Light Dies and Aegri Somnia.
"Owls are not what they seem" was released on october 1st and is based upon the soundtrack composed by Angelo Badalementi for the series, deconstructed and re-arranged as an extradimensional journey.
Recorded, mixed & mastered by NHT at Kadath Sound (Madrid) between 2018-2019.
Produced by NHT & Chus Maestro
Artwork by Chus Maestro
Chus Maestro // drums and percussion
NHT // guitars, bass, keyboards, choirs, violin & accordion
Cristina R. Galván // voice
El Muay Thai es un arte marcial de origen tailandés que me obsesiona desde que era pequeño y me quedaba despierto muchas noches viendo volar golpes en los combates que daban en el canal Eurosport.
Después fueron apareciendo iconos populares de ficción que mantuvieron la llama viva, tanto en películas que me marcaron como Kickboxer, Bloodsport y Ong-Bak, como en videojuegos que jugué hasta la saciedad: Street Fighter (con Sagat y Adon) o Fatal Fury (con Joe Higashi).
Hace 5 años decidí dar el paso y empecé a entrenar semanalmente para conocer a fondo este noble arte marcial y su filosofía tradicional.
Tras un paulatino progreso, y gracias a las enseñanzas de mis maestros y su confianza en mí, he tenido la oportunidad reciente de transmitir los conocimientos del Muay Thai como profesor a nuevos luchadores, sin dejar de entrenar y seguir aprendiendo.
Aquí dejo un video de los primeros meses de clase con algunos de mis alumnos
Muay Thai is a traditional martial art from Thailand I've been obsessed with since I was a kid, when I stayed awake some nights watching fights on TV.
Later on appeared some fictional pop icons who kept the flame alive, both in movies I loved like Kickboxer, Bloodsport or Ong-Bak, and video games I played to death such as Street Fighter (with Sagat and Adon) or Fatal Fury (Joe Higashi).
5 Years ago I decided to take the first step training weekly to go deeper into this martial art and its traditional philosophy. And after a gradual progress and thanks to my teachers' training and trust put on me, I've been recently given the opportunity to share my knowledge of Muay Thai as a teacher with new fighters, while I continue training and learning.
Here is a video of the first months of classes with some students:
I've been working recently on some techniques which I could apply by playing songs from different genres (almost opposed) boosting the contrast-based versatility.
From the 70's funk of The Bamboos full of nuances, rudiments and linear drumming rhythms…

…through the savage mathcore of The Tony Danza Tapdance Extravaganza and their frantic double bass bursts…

…to the dreamy 12/8 ballad of Cocteau Twins where I built up my swing/shuffle while practicing the traditional grip.

More videos at Chus Maestro's youtube channel
Recientemente estuve trabajando algunas técnicas que he podido poner en práctica tocando canciones de diferentes estilos (casi opuestos) potenciando la versatilidad a base de contraste.
Desde el funk setentero de The Bamboos con una batería llena de matices, rudimentos y un ritmo principal al estilo lineal…

…pasando por el mathcore arrollador de The Tony Danza Tapdance Extravaganza y sus frenéticas rágafas de doble pedal…

…hasta la onírica balada en 12/8 de Cocteau Twins donde trabajé con el agarre tradicional de baqueta y el swing/shuffle.
Más videos en el canal de youtube de Chus Maestro
Cuando no estoy rodeado de baterías, lo estoy de tiburones o de animales exóticos en selvas remotas; uno de mis hobbies es perderme con la cámara por parajes lejanos y retratar a los amigos que salen a saludar.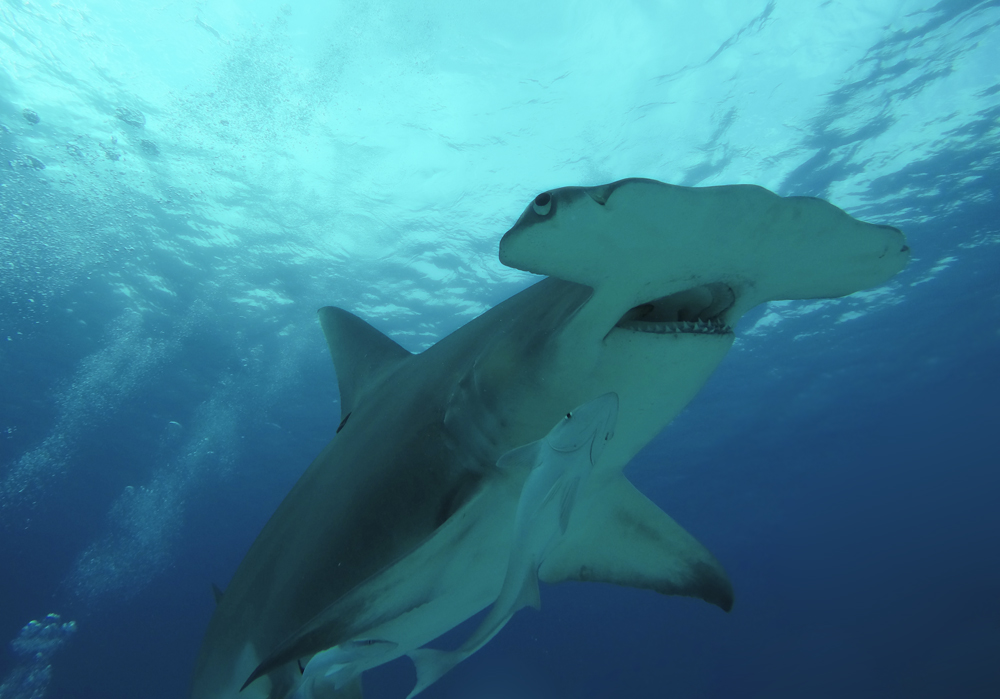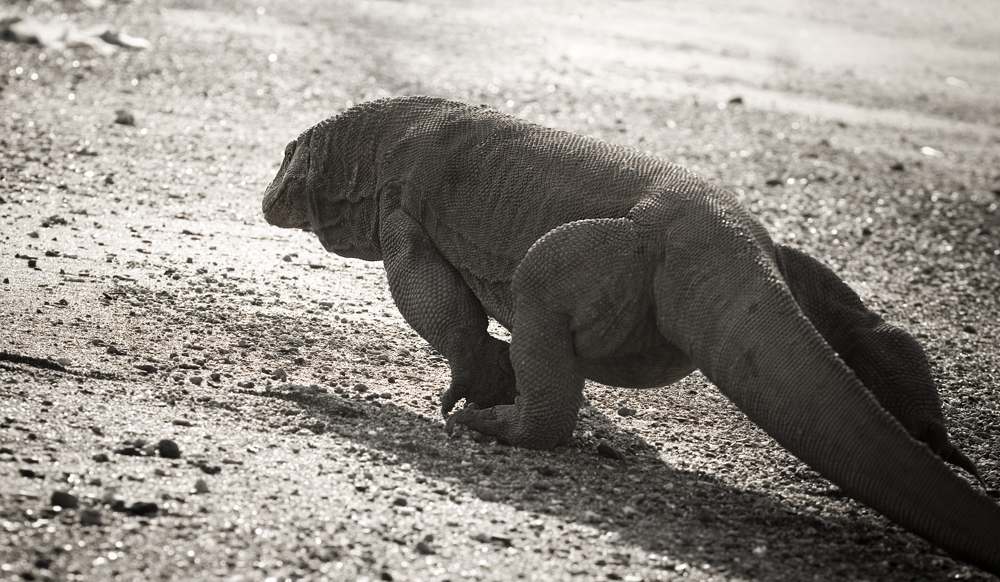 Durante 2018 recorrí el sur de Estados Unidos (Florida, Georgia, Carolina del Sur, Alabama, Misisipi, Luisiana y Texas), las islas Bahamas, Filipinas e Indonesia. En Flickr estoy colgando algunas fotos.
When I'm not surrounded by drums, I can be found surrounded by sharks or exotic animals in remote jungles; one of my hobbies is to get lost with my camera within faraway wilderness and photograph fellas that come up to greet me.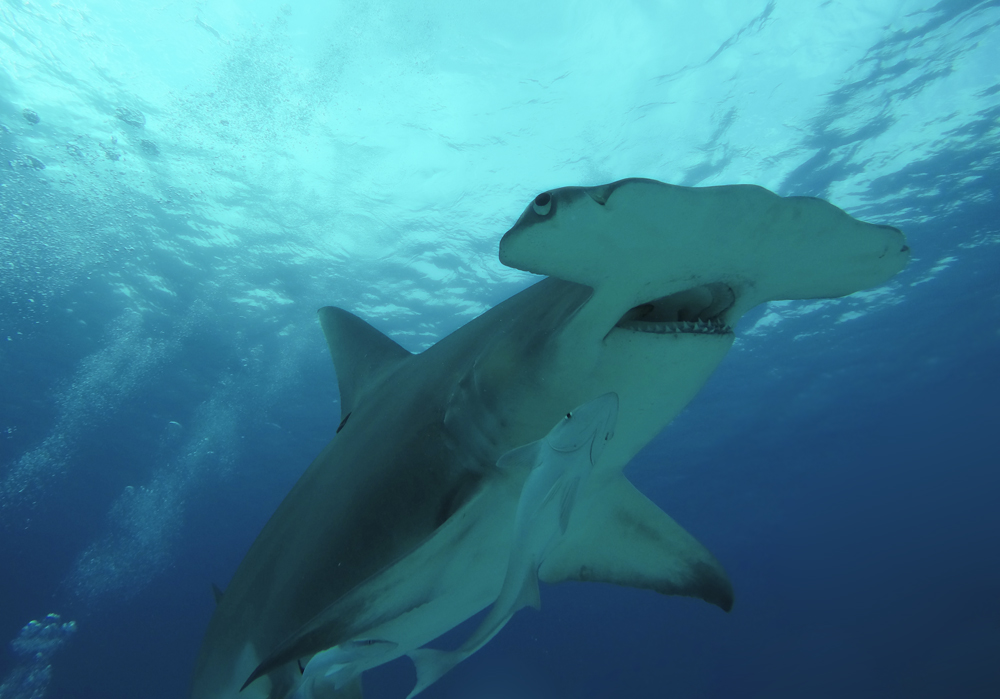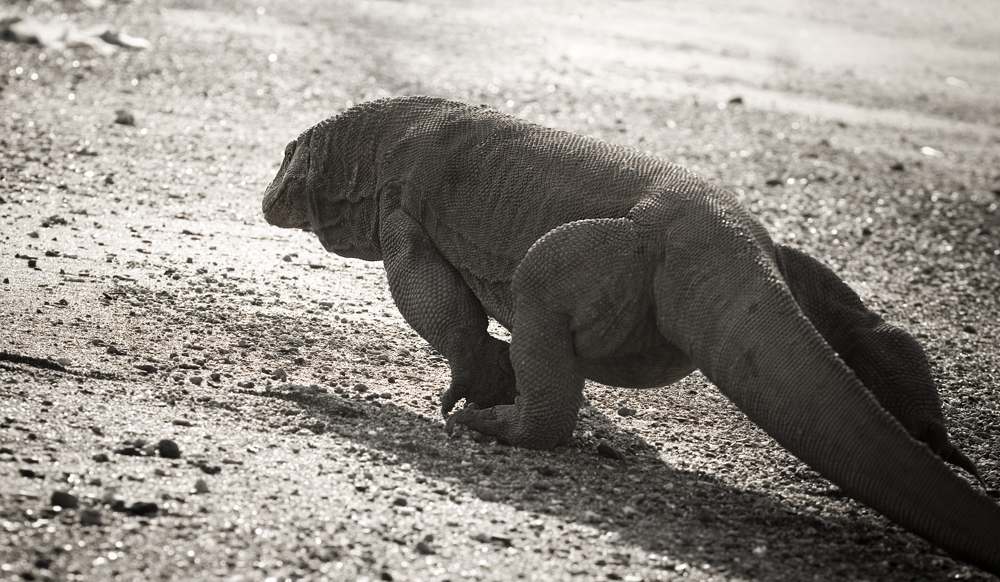 During 2018 I went all over South USA (Florida, Georgia, South Carolina, Alabama, Mississippi, Louisiana and Texas), The Bahamas, Philippines and Indonesia. I'm uploading some pictures in Flickr.
I began 2018 with only one operational hand because of an injury that forced me to face the drumkit as an one-armed and left-handed for a couple of months…but always look at the bright side.
Just as I recovered, my friend Manuel Morales -composer and pianist- offered me to record drums and percussion for the project regalatumusica. Nobody expected me playing a latin oriented song, a synthpop hit, an indie theme or a bossa nova. Mission completed.
A few days later I played for the first time as a live percussionist for Megara's live premiere of their new album in front of a sold out theatre. After three years without hitting the stage, being there without my drumkit was kind of odd.
And I came back to the stage offside again, this time with Teething "singing" the outstanding Doomsayer by Hatebreed with my friend Luis in a duet, and the achievement was registered as a bonus track in their new EP "That Night We Regret" just released on december 21th.
Following with the percussion, at the end of the year I joined the folk band Aegri Somnia, where I went deep into a completely unknown genre for me, having to learn skills to play new instruments such as the square and traditional tambourine or the spoons. I played my first gig with them in december, coming back to the stage without drums again, but already tasting the relief of not packing, transporting and setting up the instrument…
As a last minute cherry on top, Pedro Cristobal (my dive instructor and musician in Speed Limit Cruiser) counted on my to record a rockabilly song for his compilation project gathering songs about Madrid. Fair intrusion.
However, already as a drummer in a safe place for me with double bass drumming and rhythmic acrobatics, I've been writing and recording during the year -and together with a great musician- an extreme and experimental metal EP which will be released soon. Bendy roads again!
Meanwhile, my students have developed great improvements breaking out their comfort zone too, facing new techniques and beats in every class which dared their coordination until they became triumphant.
So, this year ends full of accomplished musical challenges, with new instruments and genres which made me evolve and made way to the next sonic adventures during 2019. We keep on working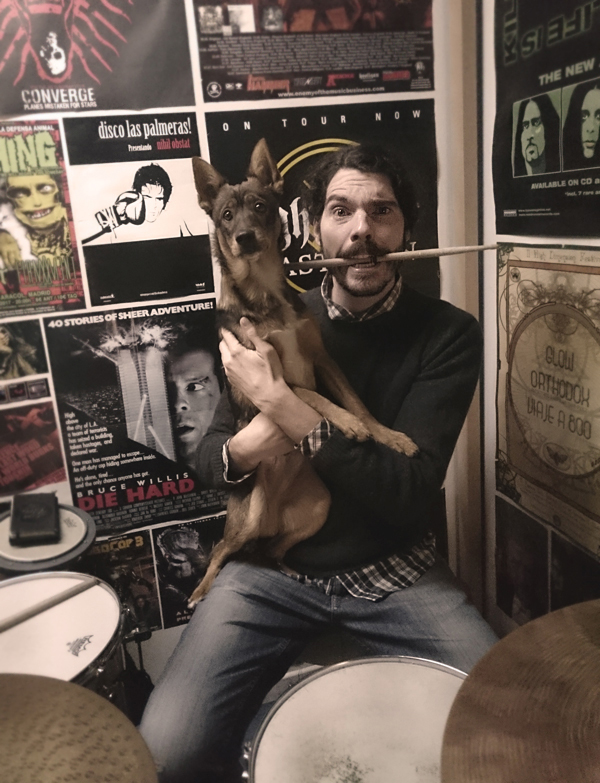 Empecé el 2018 sólo con una mano operativa debido a una lesión que me obligó a replantearme la batería como zurdo y manco por unos meses…pero al mal tiempo: buena cara.
Nada más recuperarme, mi colega compositor y pianista Manuel Morales, me llamó para grabar batería y percusiones en el proyecto regalatumusica. Nadie se esperaba escucharme tocando un tema con aires latin, un hit de synthpop, una canción indie o una bossa nova. Reto superado.
Poco después colaboré por primera vez como percusionista en directo en el concierto presentación del nuevo disco de Megara ante un teatro Barceló completamente lleno. Después de tres años sin subirme a un escenario, hacerlo sin mi batería resultó cuanto menos curioso.
Y volví a las tablas fuera de lugar, esta vez con Teething "cantando" a duo el tremendo Doomsayer de Hatebreed junto a mi amigo Luis, hazaña que ha quedado registrada como bonus track en su nuevo EP "That Night We Regret" recién editado el 21 de diciembre.
Siguiendo con la percusión, a finales de año me incorporé al grupo de folk Aegri Somnia, donde me adentré en un estilo totalmente desconocido para mí, teniendo que aprender técnicas nuevas para tocar instrumentos como el pandero cuadrado, la pandereta o las cucharas. En diciembre toqué mi primer concierto con ellos, volviendo al escenario de nuevo sin batería, pero ya saboreando el alivio de no tener que transportar, montar y desmontar el instrumento…
Como guinda de último momento también contó conmigo Pedro Cristobal, mi instructor de buceo y músico de Speed Limit Cruiser, para grabar un tema de rockabilly en su proyecto recopilatorio de canciones temáticas sobre Madrid. Intrusismo justificado.
Sin embargo, ya como baterista en terrenos más comunes para mí de piruetas rítmicas y doble bombo, he estado todo el año componiendo y grabando junto a un gran músico un EP de metal extremo experimental que verá la luz muy pronto. Vuelven las carreteras con curvas.
Mientras tanto, mis alumnos han experimentado grandes mejoras rompiendo también su zona de confort al enfrentarse en cada clase a nuevos ritmos y técnicas que desafiaron su coordinación hasta salir victoriosos.
Así pues, se cierra un año lleno de desafíos musicales superados, con instrumentos y estilos novedosos que me han permitido evolucionar y abrir la veda a próximas aventuras sonoras en 2019. Seguimos trabajando en ello.